The Arizona Diamondbacks and St. Louis Cardinals completed a blockbuster trade ahead of MLB's winter meetings. The Diamondbacks sent six-time All-Star Paul Goldschmidt to the Cardinals in exchange for Luke Weaver, Carson Kelly, Andy Young, and a 2019 Competitive Balance Round B draft pick. The addition of Goldschmidt gives the Cardinals a power bat in the middle of the lineup to pair with Marcell Ozuna. They were also in need of a defensive upgrade at a position they struggled at last season with field percentage. As for the Diamondbacks, they get three young players and a strong defensive catcher in Carson Kelly.
DiamondBacks
Luke Weaver
The 2014 first round pick by the Cardinals in three big league seasons has posted a 15-17 record with a 4.79 career earned run average with 238 strikeouts in 233 innings pitched. His best season was in 2017 where he posted a 7-2 record with a 3.88 earned run average and 72 strikeouts in 60.1 innings pitched. Last season with the red birds Luke Weaver struggled a bit going 7-11 with a 4.95 earn run average but did have 121 strikeouts in 136.1 innings pitched. Adding Weaver to the rotation that lost Patrick Corbin in free agency was a big pickup for the diamondbacks.
Carson Kelly
Carson Kelly was selected by the Cardinals in the second round of the 2012 amateur draft as a third baseman. In 2013 Cardinals director of player development, Gary LaRocque discussed having Kelly switching positions to catcher. In 2015, Kelly won the minor league Rawlings Gold Glove Award for catchers. Made his major league debut on September 5, 2016. From 2017-2018 he had stints between Triple-A Memphis and the big club. Kelly entered the 2018 season as the third-best prospect in the Cardinals organization. Despite his talent, he has not had much time behind the dish with the major league club as he has served as a backup to future Hall of Famer, Yadier Molina. Kelly has a lot of upside and is only 24-years-old; ranked by Baseball America as baseball's third-best catching prospect.
Andy Young
The young second baseman out of Indiana State University. Between Palm Beach single A and double A Springfield Cardinals Young played in 119 games hit .289 with 21 home runs and 58 runs batted in during the 2018 season.
St. Louis Cardinals
Paul Goldschmidt

The six-time all-star Paul Goldschmidt is a career .297, which is second best in team history behind Luis Gonzalez. His 209 career homeruns and 710 runs batted in are also second in team history behind Gonzalez. The three-time Silver Slugger Award winner and three-time gold glove winner hit .290 with a .922 OPS, with 33 homeruns with 83 runs batted and scored 95 runs. Fun fact regarding Goldschmidt he has never hit lower than .286 in any of his eight major league seasons.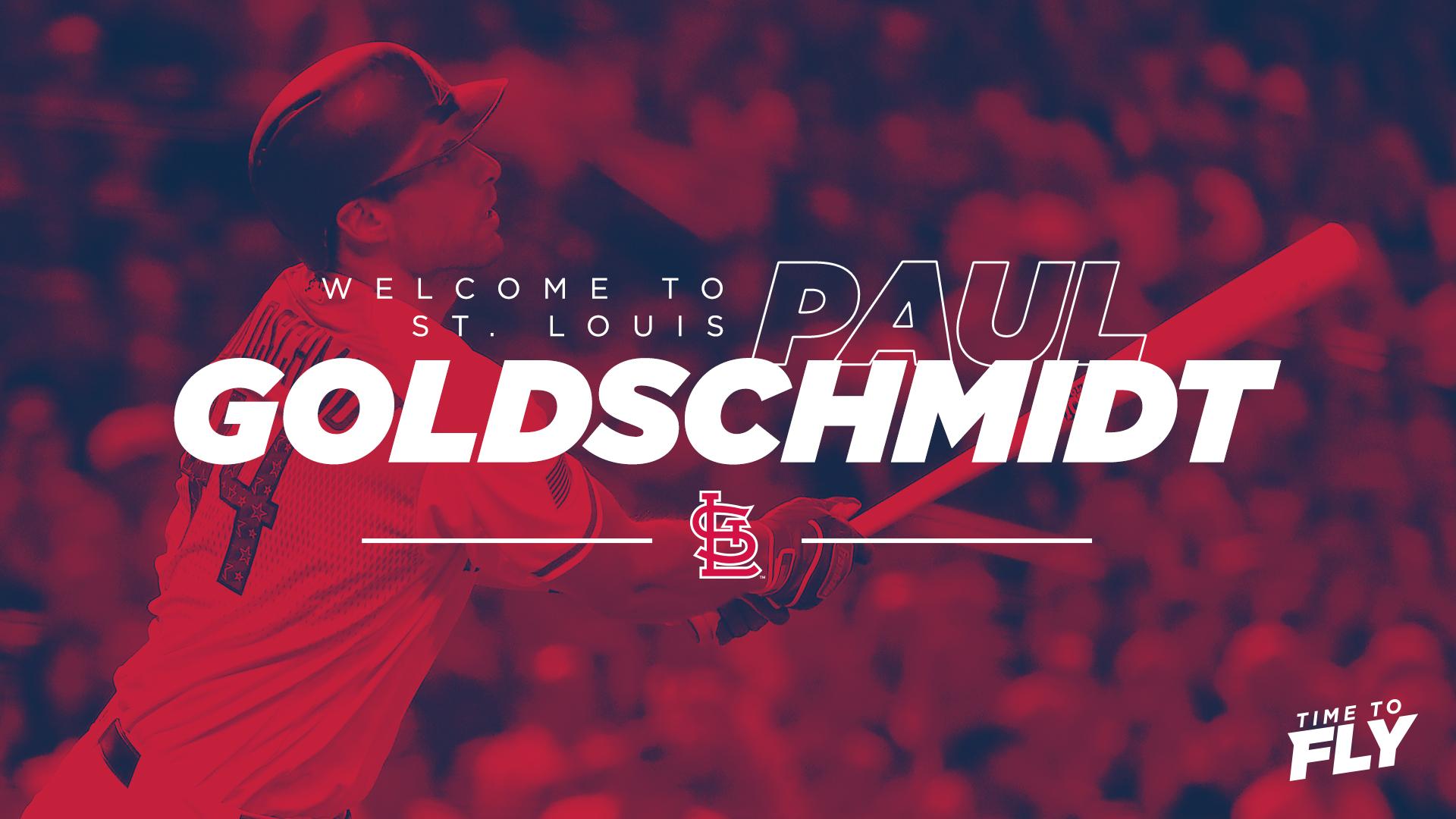 Who won the trade? It looks like St. Louis may have at this point but in 20/20 hindsight, it might be hard to tell who won the trade in the end. It does benefit both teams, the Cardinals fill a need in a gold glove, silver slugging first baseman. The Diamondbacks get something in return for Goldschmidt scheduled to become a free agent in 2019. Only time will tell on who really won this trade.