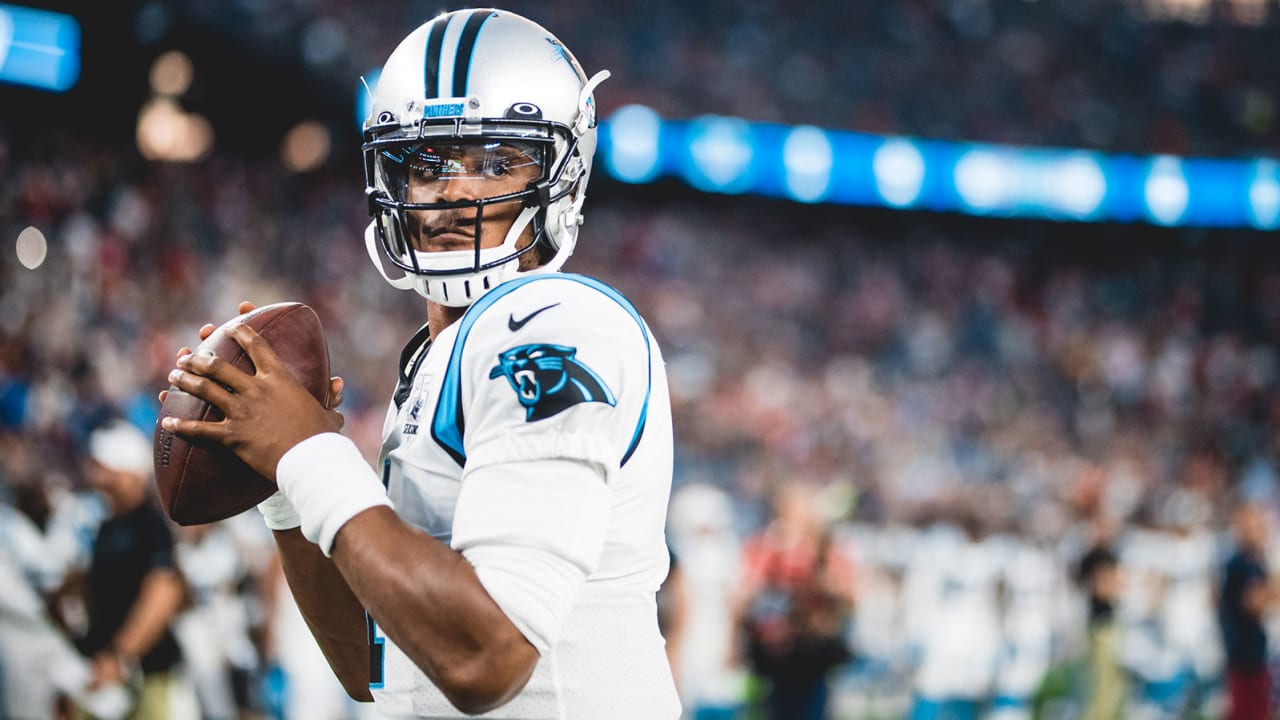 As Cam Newton enters the 2019 NFL season at the age of 30, the Carolina Panthers' dual-threat quarterback faces an array of uncertainties. The 2010 Heisman Trophy winner and 2015 NFL MVP is coming off an injury shortened season in which he missed the final two games of the regular season.
The Panthers' offense with Newton at the helm continues to be a work in progress. He's had his moments, and so has Carolina. His best moments came when he was leading Carolina through the NFL postseason in the 2016 season. Despite coming up short in the Super Bowl, 2016 was a remarkable year for Newton. The question that faces the former Auburn tiger today: Can he return to his past form now that he's in his 30s?
Cam's age is of utmost importance when discussing his career trajectory moving forward. His playing style certainly is not synonymous with a long, healthy career. Despite his powerful arm, Newton enjoys being a massive factor in the rushing game. In his rookie year, he had 14 rushing touchdowns. He broke the record for the most rushing touchdowns by a quarterback in a single season. What kind of toll has this taken on his body? Now that he's entering his 30s and is constantly hurt, we may be witnessing the damage.
Heading into the 2019 season, here's what we can expect from "Superman"
Injury Struggles Continue
I fully expect Cam Newton to face many more injury challenges this season. He's already dealing with a midfoot sprain in the preseason. His ankle and lower leg will feel the lingering effects for the remainder of the season. If he continues to wield his rushing ability, it'll only worsen.
Inconsistent Passing When Healthy
Cam already struggles with reading opposing defensive schemes, and despite his strong arm he finds a way to throw inaccurate and detrimental passes at times. To change this, Newton needs to work on his passing mechanics and his decision making skills in the pocket.
Troubles With The Supporting Cast
With his inconsistent accuracy, Carolina's quarterback would benefit from throwing to larger targets on the inside who can make up for his deficiencies. Unfortunately, tight end Greg Olson is Newton's only reliable playmaker who's above 6'1.
Flashes of Brilliance
He'll have a game here or there where he gets 400 yards in total offense and has 4 or 5 touchdowns. The potential and starpower is clearly there. It'll get fantasy owners and Panthers fans alike very optimistic. Knowing Cam, he'll throw for 94 yards and have 3 interceptions in the following game.
Team Mediocrity
The Carolina Panthers will go 8-8 behind Newton's injuries and inconsistencies. Furthermore, the young defensive secondary will give head coach Ron Rivera headaches. Christian McCaffrey's emergence as a star running back will prove worthless as the team crumbles around him.
Fantasy football owners, beware of the dangers with Cam Newton this season.